The Hammond Bridge Table

This unique bridge table "shuffles" a deck of cards and distributes them to four players. It actually doesn't "shuffle" the cards but rather distributes them randomly to the players.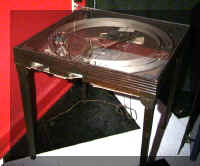 Overall view of table, cards are inserted in slot at left side of table.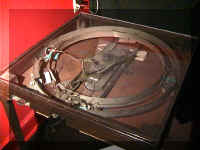 Left slot is where the card are placed, right or more centered slot is where card appear after "shuffling".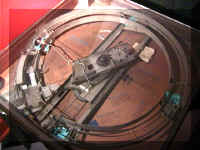 Closer view of table mechanism. Note all the printed comments on table bottom.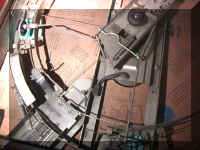 Close up of mechanism.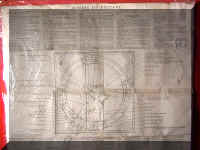 Here is a photo of the original operating instructions for the table. On the back of this sheet Hammond goes into detail about the odds the table produces in shuffling

To see the table in operation click here (1.8 meg download)